Officially introduced in 2018, the executive divan brings luxury medical beds to another level. Easily convert from a normal divan to a well-resourced medical bed in seconds.
We have an approved medical Divan for your executive airplane.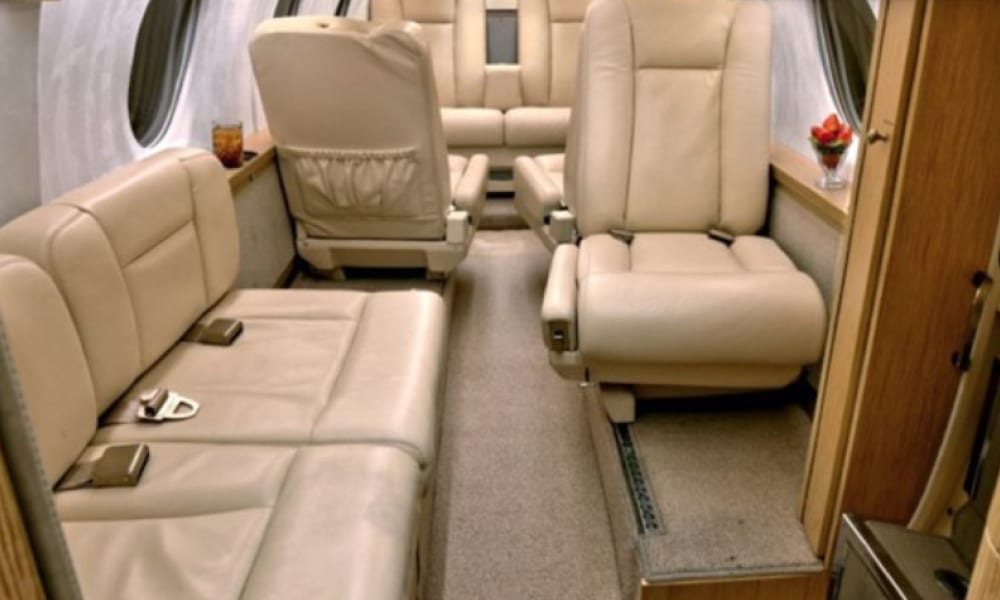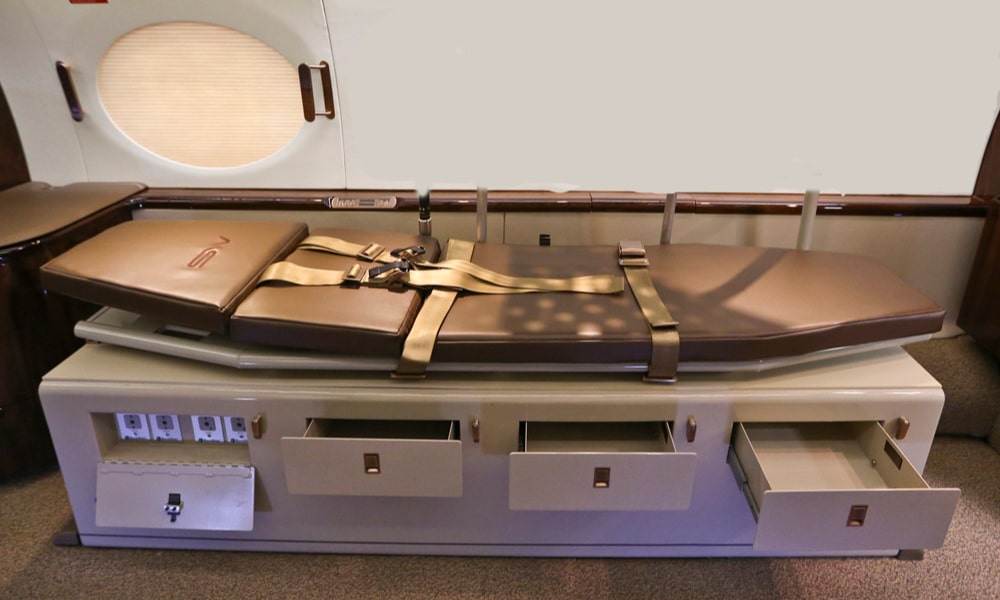 Hover to see image transformation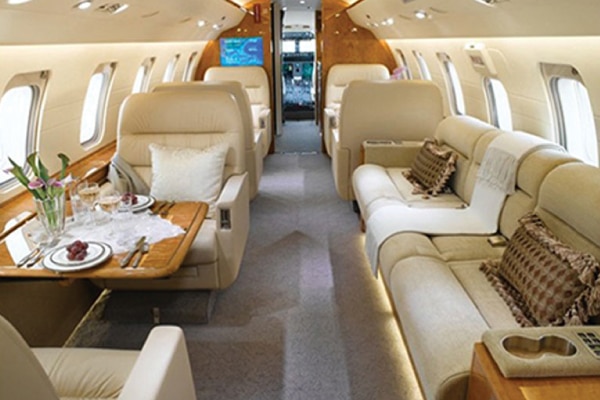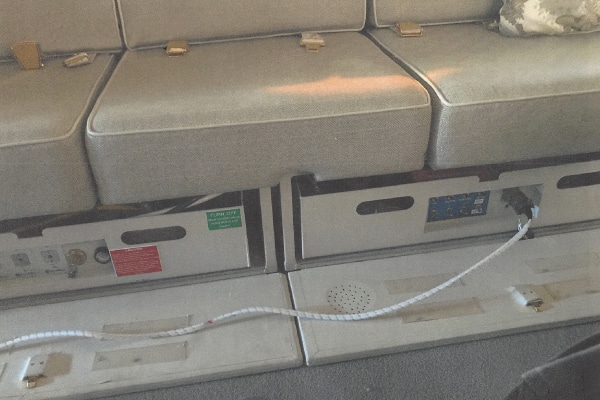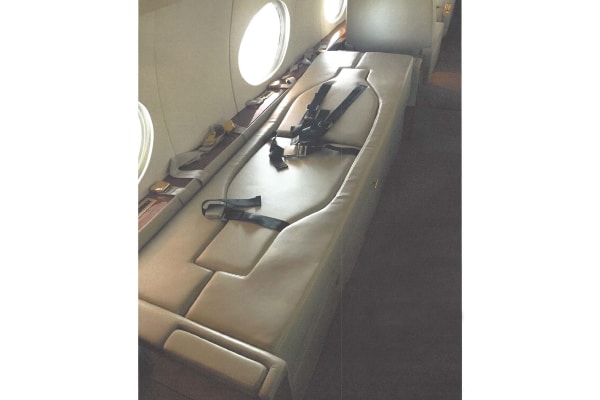 Divan In Disguise
The convertible divan will replace an existing divan or couch in any helicopter or business jet.  It is certified as a two or three place unit.  The typical passenger will be unaware the divan is a fully equipped medical bed.
There are several approved medical divans and dual-purpose medical divans available. Contact sales for complete details.
Perfect Aircraft Solution
When an aircraft needs to convert the divan in emergency situations, it only requires 3 easy steps:
*The oxygen, air pump, vacuum pump, and inverter are mounted in the base of the unit.